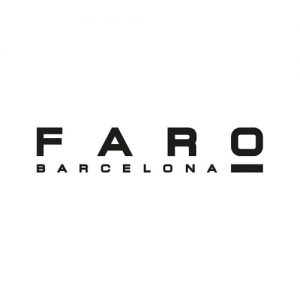 FAROLLA IS THE EXCLUSIVE REPRESENTATIVE OF FARO BARCELONA FOR BULGARIA SINCE 2010.
From Barcelona to the world
Faro Barcelona was established in 1945. We started our journey manufacturing adjustable lamps but, little by little, started specialising in other lines of business. We have been detecting where to produce under high quality standards for over 60 years.
Our solutions reach over 90 countries across the world. Our philosophy is to be near the customer, enabling them to enjoy our creations and conveying to them our passion for all we do. We are a team of eager and enthusiastic professional people. The passion that we put into everything is what characterises us because we enjoy working at this company. We are a great family.
The result is a comprehensive and global offering with different lines of business:
Designed for happiness
The objects that surround us must help us to live life more fully and happily. That is exactly what we pursue with each of our creations. We design objects by thinking of the happiness and comfort of the people who are going to be in contact with them. Design is much more than an attractive and pleasant aesthetic. Our design speaks of wellbeing, energy, commitment, respect and awareness. Our team believes in design that is accessible to all. Achieving this challenge makes us tremendously happy
We make it easy for you
Our desire is to become the travel companion of all your projects, which is why we focus on creating designs that are not only aesthetic, but also functional, affordable and high quality. We work to be your favourite brand. We have all you are looking for.
You can find FARO Barcelona at FAROLLA – Sofia , Ricardo Vacarini 10B